TikTok is working towards enhancing transparency on advertisements presented on our platform. As part of our efforts, we have built commercial content related APIs that includes ads, ad and advertiser metadata, targeting information. Such advertisement-related data will be accessible for the period when the advertisement is run and until one year since the advertisement was last shown to any user.These APIs will allow the public and researchers to perform customized, advertiser name or keyword based searches on ads and other commercial content data that is stored in the Commercial Content Library repository. These APIs are made available globally and will include ads data from EU to begin with, while we build capacity to expand to various commercial and regional data sets.
What data will be available?
With the Commercial Content APIs, the public and researchers can access public data on:
This includes data on ads such as the published date, last seen date, targeting information, number of people who have seen the ad. We also share selected information on ads disapproved on the platform.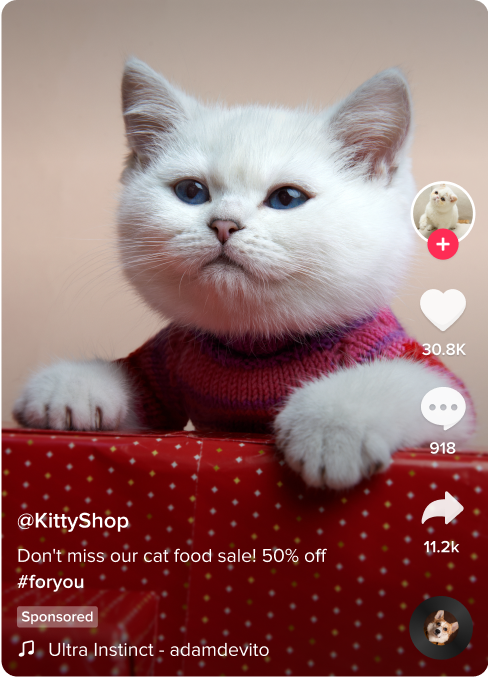 Complete application
Fill up the online application form here. Make sure to include any requested information as those are used to validate authentic applications.
Receive and review response
You will hear back from us within 1 week from submitting the application. If your application is approved, then you can login to TikTok for Developers account and find the client key required for accessing the Commercial APIs. If we need any clarification or more information, you will receive a response from

 commercial-research-questions@tiktok.com

.
* Please be aware that in this phase we are ONLY including data from EU countries, while a researcher/ professional who is requesting it can be located in any country.
How to access Commercial Content API
Once your application is approved, check out our

 Getting Started with Commercial Content API

guide for step-by-step instructions on how to access research data.
Please reach out to commercial-research-questions@tiktok.com
Email us