App Review Process
Before you integrate the TikTok API/SDK into your app, you must submit it for app review. This process verifies that your app is properly utilizing requested features before it's released to the public.
Here are the different stages your app may go through in the portal:
Staging: Your app has not been submitted for review yet.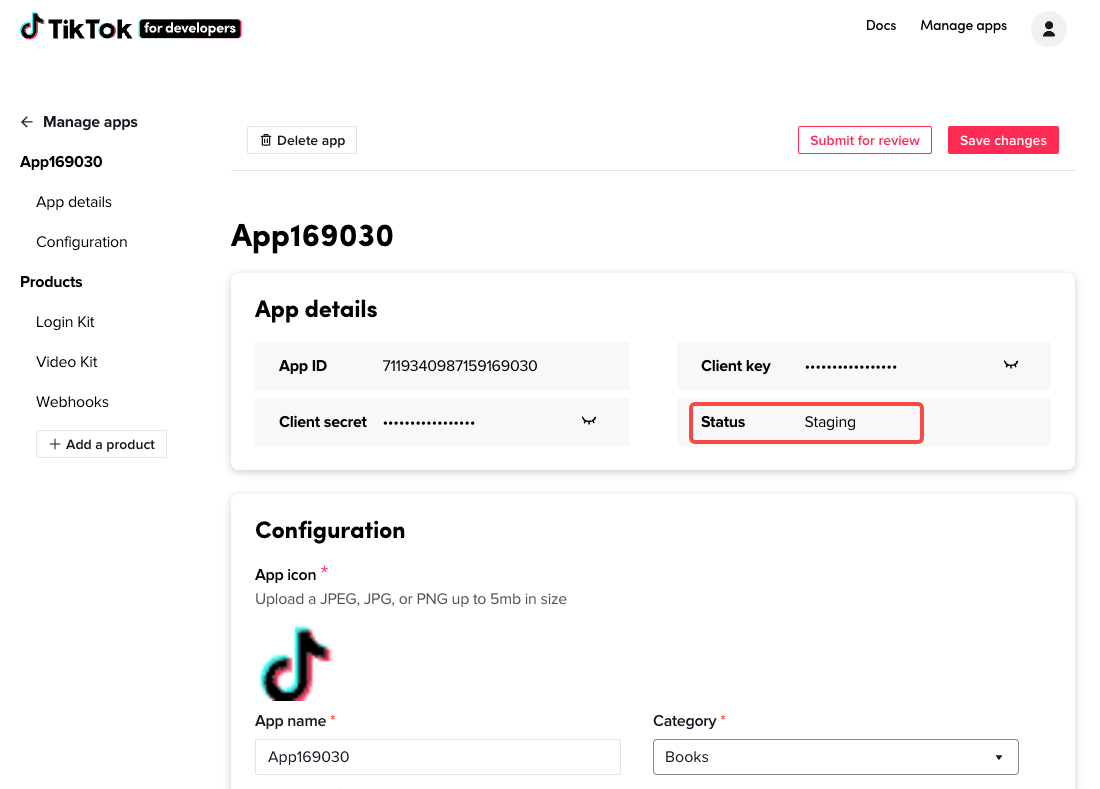 Under review: Your app has been submitted for review and is pending a decision. No changes can be made at this stage.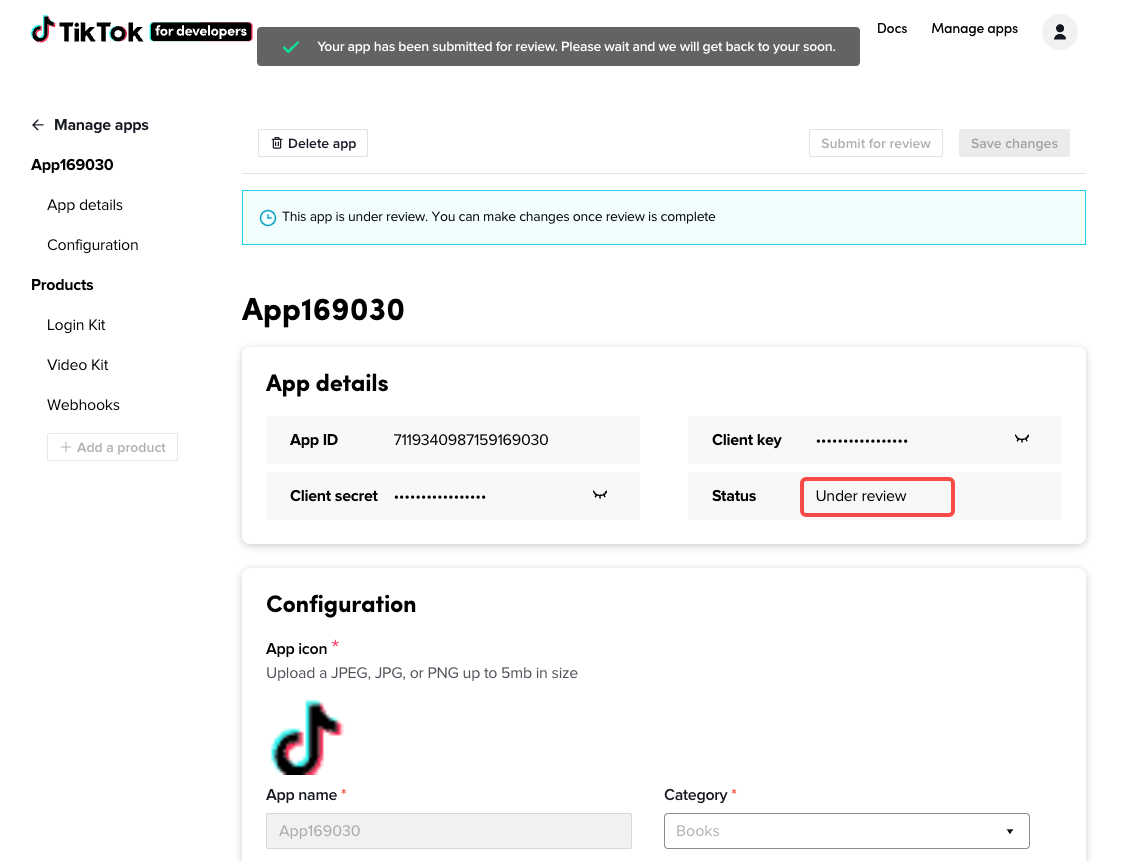 Changes not approved: After reviewing your app, we determined it did not meet our criteria. Complete the suggested actions stated in the notification banner and resubmit your app for review.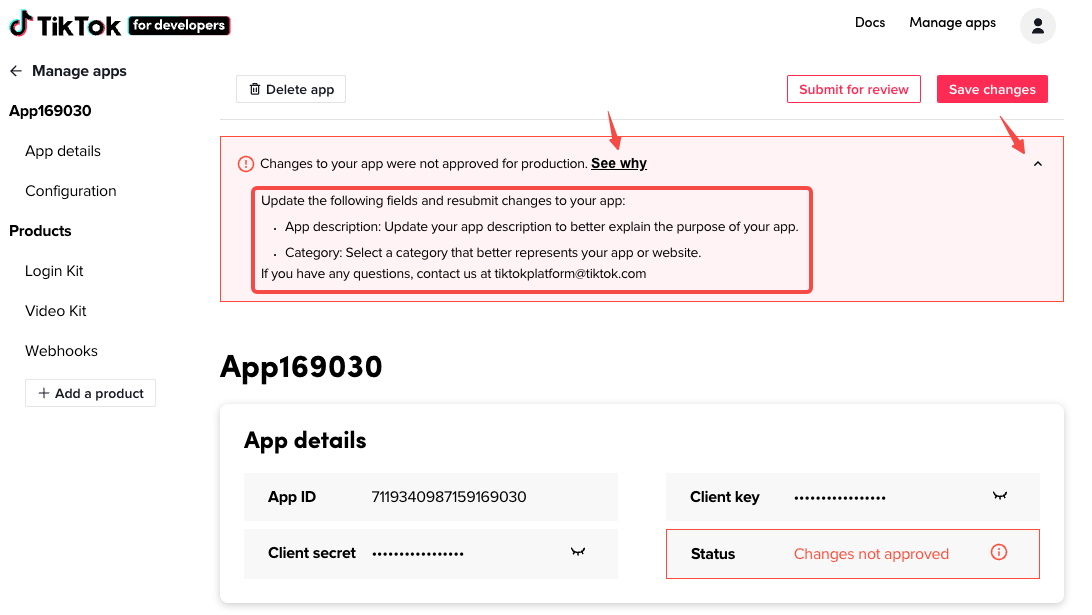 Live in production: Your app was approvedand is ready for integration.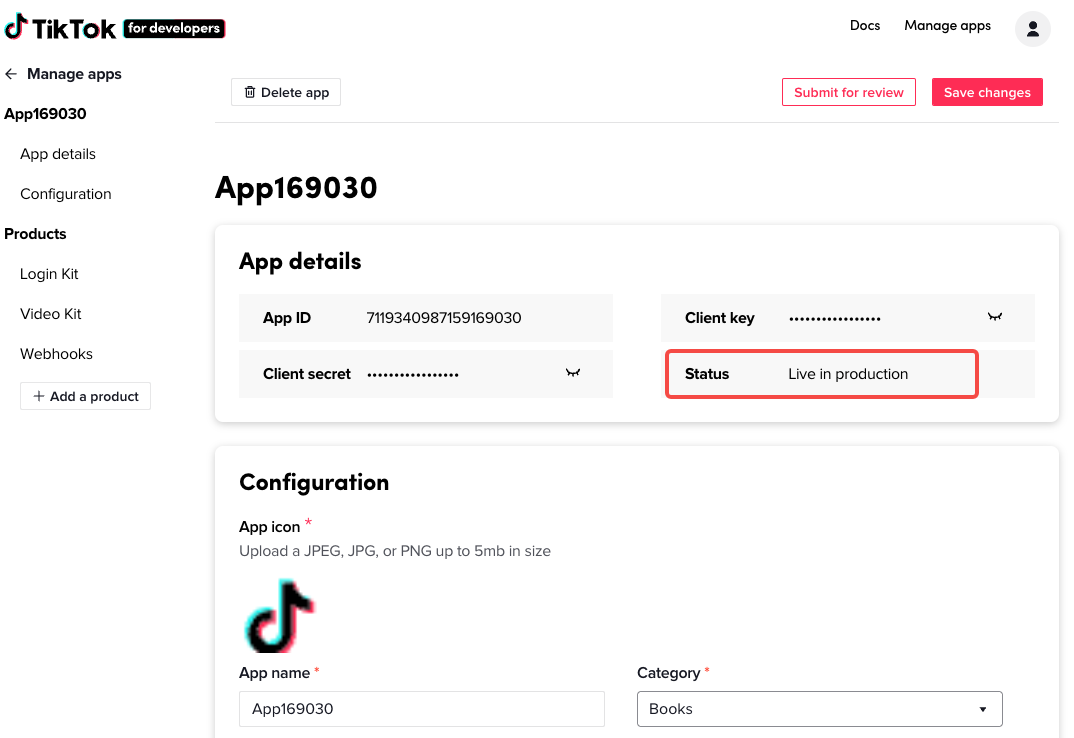 NOTE: Once your app is approved, any new changes must be submitted for review and approved to appear in the live release.