App Review Process
After successfully building an app through the portal, we must assess it and might require further information before you can integrate the TikTok API/SDK into your application.
Here is the lifecycle of your created app in the portal:
Staging: After creating an app, it is in the "Staging" status. If the app is in the "Live in production" or "Changes not approved" state, you can update the information and save it.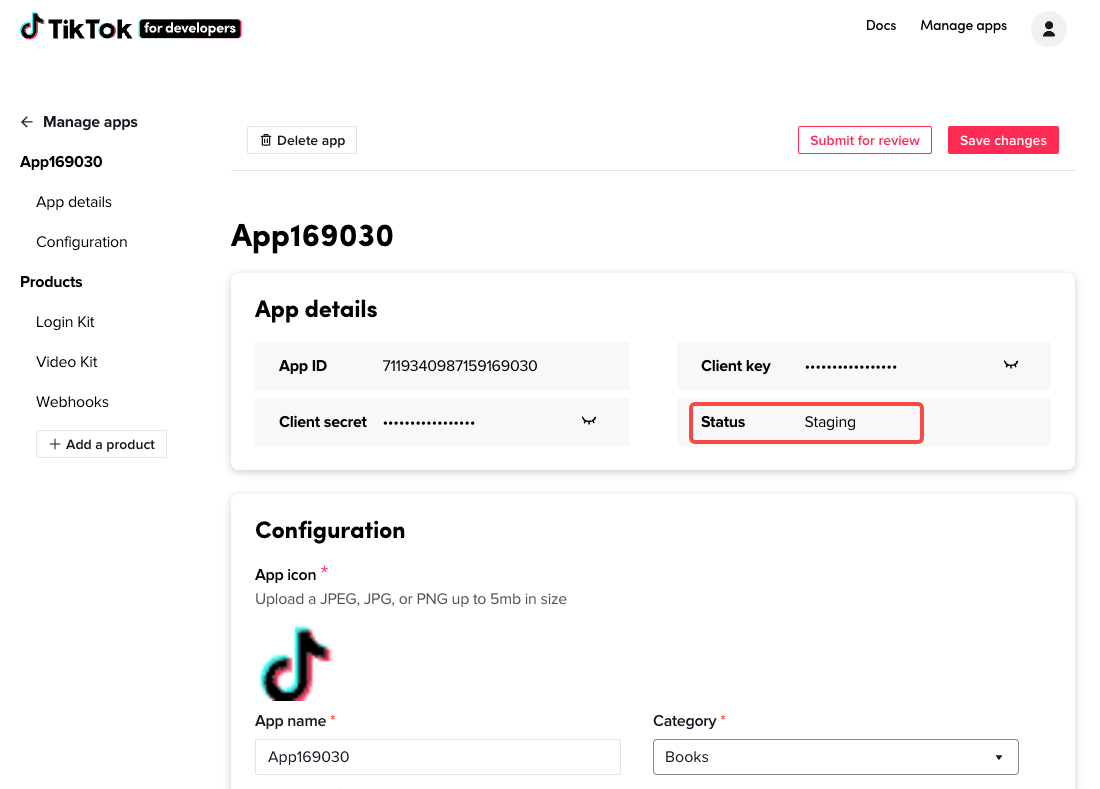 Under review: The app has been submitted for review and is pending a decision. You can't make changes to the information at this stage.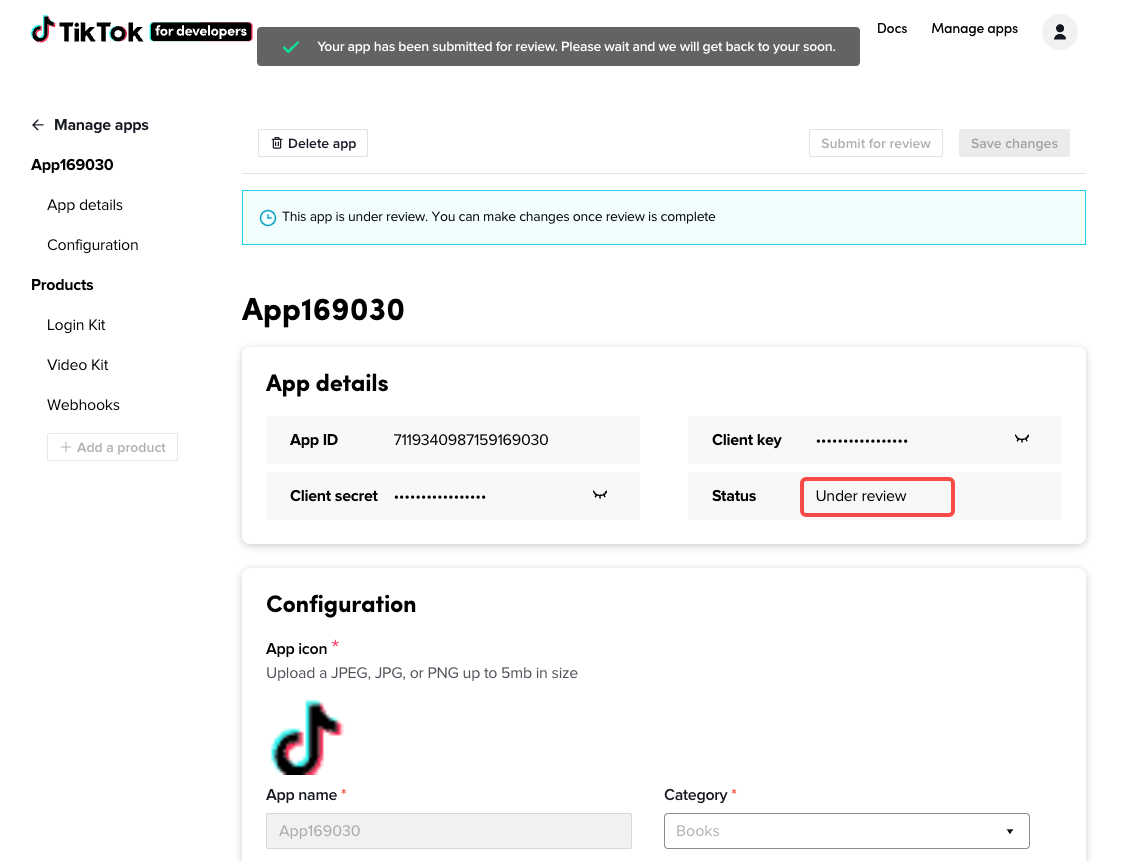 Changes not approved: We reviewed your information and decided some actions were needed. You can view the suggested actions by expanding the warning notification banner.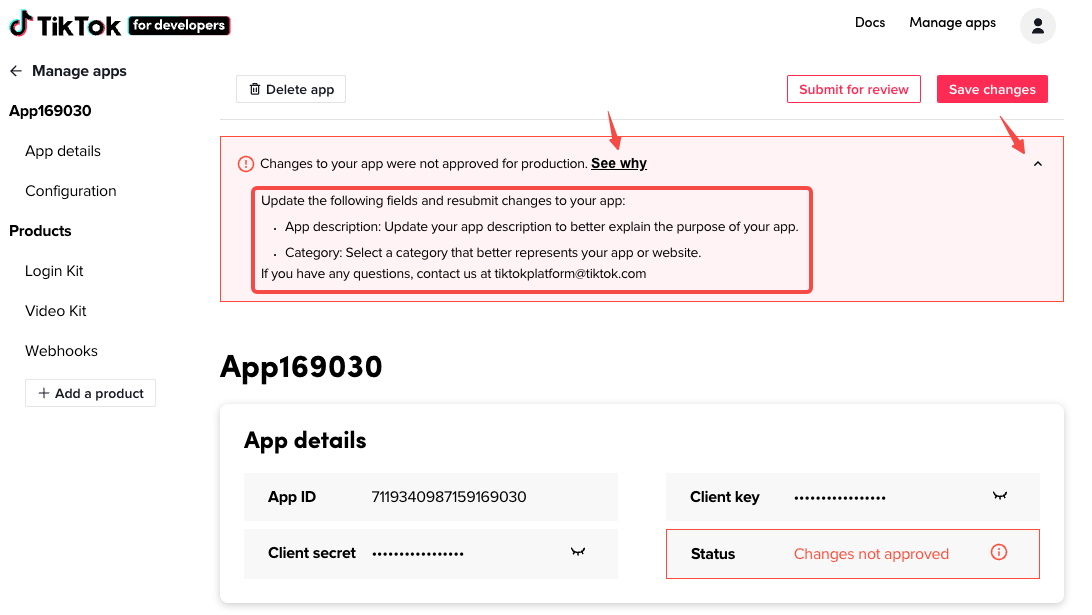 Live in production: Your submitted app has been approved, and you are now ready to integrate.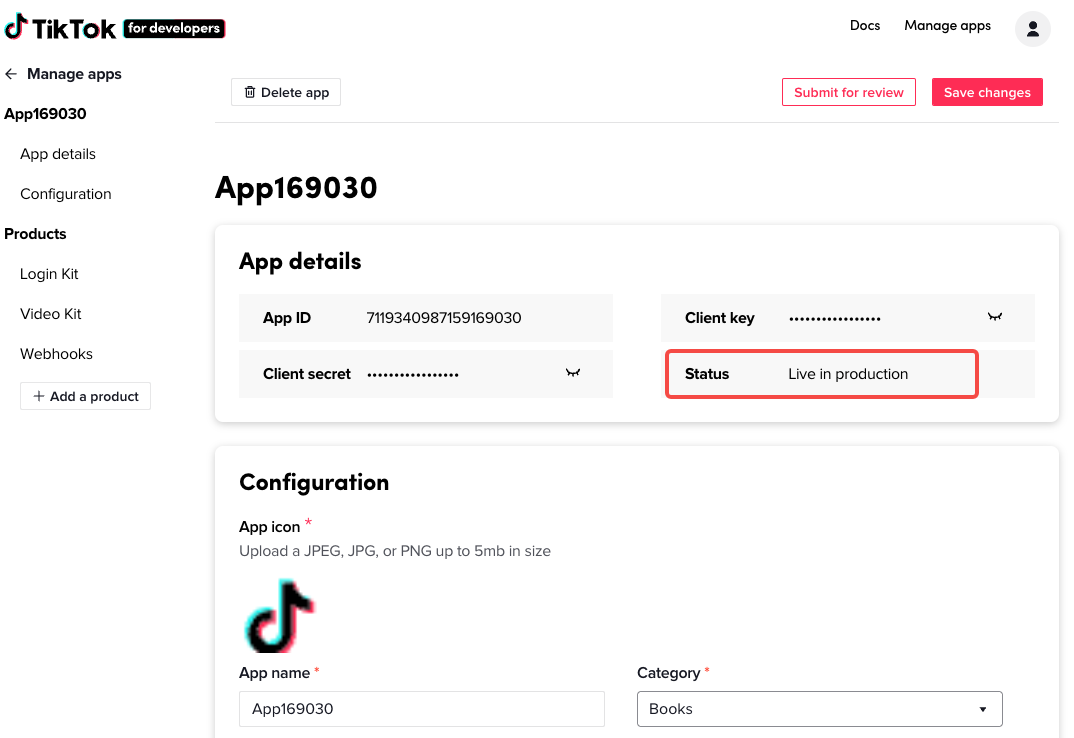 NOTE: If the app has been approved, the approved information will be used until the app is removed. Further changes will not affect what is used in production, but new changes won't happen until after being submitted and approved.